Amsterdam's newest & most exclusive venue for private functions.
Experience a gorgeous event space that has thought of everything, so you don't have to. With unparalleled style, outstanding quality, charming interiors, and always-impressive bar, guests will be more than impressed. Let our highly experienced event co-ordination team do their thing while you mingle and close that deal.
The perfect setting for corporate and private events alike, we can accommodate both intimate and extravagant affairs for up to 200 guests. Whether it be your annual company evening, awards ceremony, jury panels, art exhibitions, product launches, or private dinners, the possibilities are endless.
Baxter's signature corporate experience tailored to your needs, your style, your company culture. From live bands, sketch artists, theatrical dinners, to long harvest tables, walking dinners, small fusion dishes or bbqs in the courtyard.
Our inspiration is to create an atmosphere which naturally promotes the making of real connections amongst colleagues, employees, customers and stakeholders. This is the true ROI which can work magic in the office. We have limitless ways of presenting your business in the most unique, engaging and stylish light.
Capacity
Up to 80 persons seated presentation
(additional standing space).
Up to 100 persons standing (ground floor only).
Up to 200 persons standing (double volumes setup).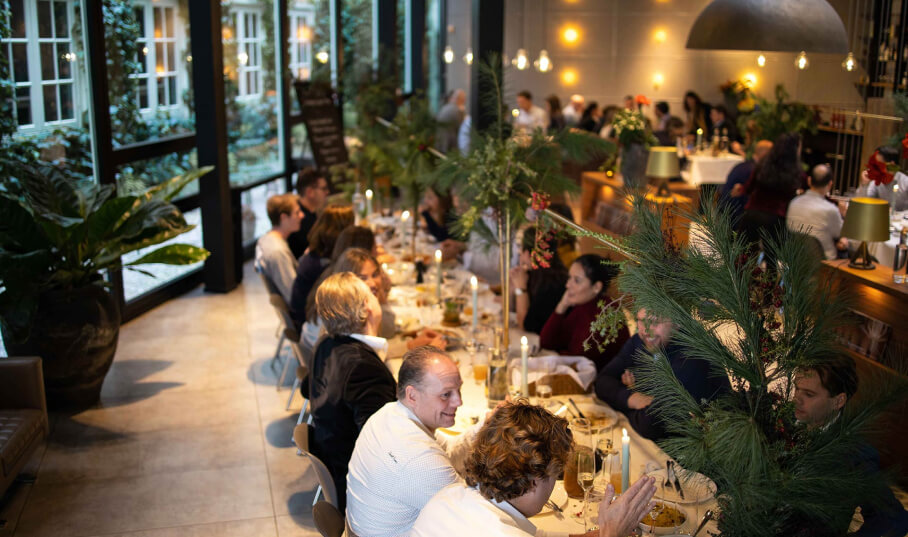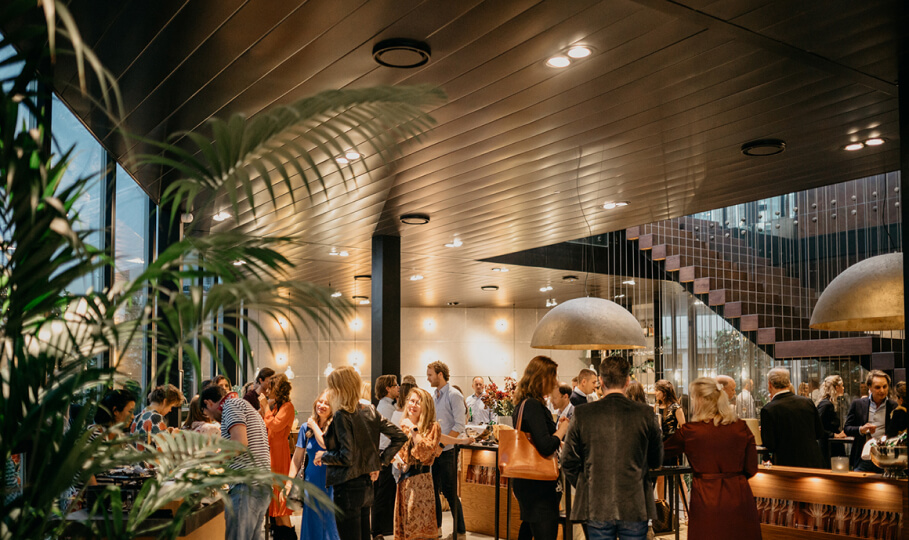 Our wholly immersive events have a theatrical air, putting on a show for you and your guests. Let us entertain you with top class acts and give you a meal that will leave a lasting impression.
Capacity
Up to 100 persons standing (ground floor only).
Up to 200 persons standing (double volumes setup).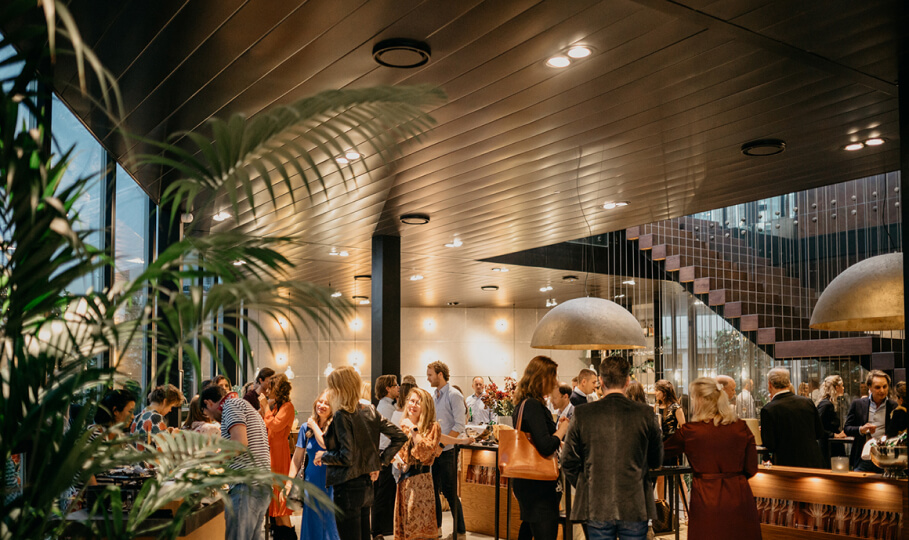 Baxter Building is a unique location with an exceptionally inspiring atmosphere. The building exudes history due to its location in the old centre of Amsterdam; dynamism through its sleek and iconic appearance; and contemporary luxury, thanks to the curated interior, designed by multiple award-winning design agency Tank. The spaces in Baxter Building are versatile and therefore suitable for a wide variety purposes. Please contact us to book a tour of our location.
Films shoots
Available on the weekends and after 18h00 week days.
Photoshoot
Possibilities anytime of the week, providing current tenants are not disturbed.
Minimum spend
Photoshoot – € 500
Film shoot – € 1000
Contact Us
Via email to arrange a tour and discuss your location requests.
"We are not measured in square meters.




We're measured by the spaces we create."
Selena Wilkenson
– Founder